Can Ashes be used to make Jewellery?
Ashes can be used to make Jewellery, yes. Read on to see how.
Have you ever lost a loved one? Whether you are talking about an animal or a person, the loss felt, is often the same and very traumatic.
Cremation of a loved one is common today. There's an array of boxes and urn's available to store ashes in, the problem for many people is, what now? Do they really want to spend their eternity on your bookshelf? Do you send them to the ocean? Or bury them in the garden? Some people have a different idea. I have come across people who would like to have their dearly departed with them at all times. A subtle statement that evokes emotion and memories. There are very few options available for those grieving, let alone a locally made quality product by a passionate and Qualified Jeweller.  At Jewellers Vault, in Capalaba, all Cremation Jewellery is Handmade onsite. Actually really handmade, specific to your request. With your input and ideas.
What's different about our Jewellery? We take the time to listen to you, we want to hear the stories behind the ashes. We care.
Speak to and deal directly with the Jeweller making your Jewellery. Ask any questions you like, no question is silly, except the one you don't ask. Do you want to see your ashes being mixed into the Stone, Jewellers Vault will send a Video directly to your inbox, just ask.  The Jeweller will return any unused ashes to you.
Our products are handmade, no two will ever be the same, no two people or pets are the same.
Keeping Bear's Memory Alive! 
Bear's Mum walked into Jewellers Vault, Capalaba, with an idea. She wanted to have Bear with her, everyday.
A few months ago, Bear's life came to a tragic end, very unexpectedly.
Bear was the light of his family's world, despite suffering from epilepsy and leg issues during his short life. Bear loved people, they were his happy place. He loved his family with all his heart. You can image the devastation felt at losing such a soul.
Anyone who has experienced the passing of a treasured friend will understand how sad this is. Many of us consider the dog another member of our family, not just a dog, and take their passing very hard.
Bear's ashes were sitting in a beautiful wooden box after his cremation. Bear's Mum knew how much Bear had loved people and she knew he would be happier by her side, not on a shelf. Some research provided the knowledge that, in fact, ashes have been turned into gemstones in a variety of ways,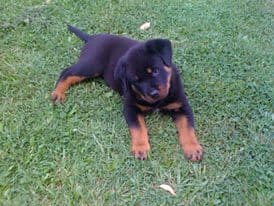 and set into Jewellery, this was the dream.
If you have ever looked up this type of Jewellery, you will be aware that most of the time, it it produced off our shores. This means you will need to send your Ashes in the mail. While for some, this is perfectly acceptable, for other's it's not. For this particular Client, sending her beloved Bear through the mail was a no-go zone. The Client discovered, after further research, that she might have found a local Jeweller that would be up for the task. A person who listens to what the Client wants and works out how to make it happen. As a result, we met. I heard Bear's story and set about creating something wonderful and full of memories and love.
Jewellers Vault made the dream become a reality.
Sad as it was creating this piece, remembering my own past losses, it will also remain a happy memory. I could help a Client achieve their wish, take her idea and create something of light and brightness in her world.
RIP Bear, may you live forever in the Hearts of your Family
-Claudia
Facebook Instragram Google+ Twitter LinkedIn